You must be logged in to see your matches.
epic32 Tekken 7

Ready for some 1 on 1 pounding action? The King of the Iron Fist tournament returns to epic.LAN as we venture into Season 4 of Tekken 7, with more characters than ever before and some smooth, smooth combat moves.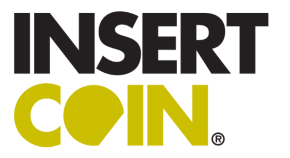 Whether you're a stubborn Paul, a quick Julia or the abomination that is Panda, you're going to enjoy participants of all skill levels competing for the crown at epic32.
This fun tournamnet is sponsored by the amazing INSERT COIN who are providing a £200 worth of clothing vouchers as our prize pool - pop over to the prizes page to find out more!
You cannot enter a fun tournament at epic32 if you are participating in an esports tournament. If you have any queries, please contact your esports tournament admin.
Signups close: Friday 26th February at 16:00 - if you're not on tourament system at that time, you're not in.
Gathering in #FT-Tekken7 channel: Friday 26th February from 15:50
Matches start at 16:00 - if you're not there, you're out!
Admins: Beank, Reech